Michaela Coel, our nomination for UK's 2018 Shooting Star
British Council Film represents the UK as part of European Film Promotion (EFP), a network of European promotion and export agencies, established in 1997 to promote and market European cinema - and the talent behind it - throughout the world.
Our membership of European Film Promotion means that UK producers and sales agents have access to Film Sales Support - funds to take their feature films to a range of specific non-European markets including Sundance and Hong Kong's Filmart.
In addition we take part in several major EFP projects each year, which means that individual UK talent can be championed on an international stage alongside their European counterparts. These projects showcase filmmakers working in a range of fields from women directors to recently graduated student filmmakers, from documentary fimmakers to actors and producers. We work with industry nominators (eg. UK talent agents to find our Shooting Star actors) and often invite talents to self nominate.
To find out about how to become one of the UK nominations across a range of programmes, follow us on Twitter @British_Film
The programme includes:
Voices of Women in Film at Sydney, which has seen us champion emerging UK female talent on stage at the Sydney Film Festival, with recent nominations including Hope Dickson Leach (The Levelling), Harry Wootlif (Only You) and Rachel Tunnard (Adult Life Skills).
Europe! Goes Busan at the Busan Film Festival.
Future Frames at Karlovy Vary - highlights emerging directors fresh out of film school at the prestigious KV festival.
Changing Face of Europe - New European Documentaries at Hot Docs, which saw Jeanie Finlay take Seahorse to the premiere N American documentary festival in 2019.
Foreign Language Oscar Screenings in LA which has enabled us to support promotional screenings of I Am Not A Witch and Under The Shadow in recent years.
Our two larger programmes Shooting Stars, championing actors at Berlin, and Producers on the Move championing Producers at Cannes have seen us spot some of the biggest movers in the UK talent pool at early points in their careers:
Shooting Stars in Berlin
Since 1998, Shooting Stars has presented upcoming actors from around Europe at the Berlin International Film Festival. We're responsible for nominating a British actor on the verge of breaking through each year, and have an enviable track record of selecting performers just before they hit international screens, including Andrew Garfield (five years pre Spiderman), Rachel Weisz (two decades before The Favourite), and Daniel Craig before he'd even dreamt of playing James Bond...
In 2018 we were delighted to nominate Michaela Coel, representing the best of UK acting talent following her small screen breakthrough with TV's Chewing Gum and anticipating her first big screen lead in Tinge Krishnan's Been So Long.
Watch a taster of Michaela's work:
British actors chosen as Shooting Stars by British Council Film in previous years include:
2015 - Maisie Williams
2014 - George MacKay
2012 - Riz Ahmed
2011 - Andrea Riseborough
2010 - Edward Hogg
2009 - Carey Mulligan
2008 - Andrew Garfield
2007 - Kate Dickie
2006 - Lucy Punch
2005 - Archie Panjabi
2004 - Eva Birthistle
2003 - Jamie Sives
2002 - Lucy Russell
2001 - Kate Ashfield
2000 - Daniel Craig
1999 - Kelly Macdonald
1998 - Rachel Weisz
Producers on the Move
Since 2000, Producers on the Move has provided young European producers with the opportunity to present their projects at the Cannes International Film Festival. Again our alumni nominees are a strong bunch, responsible for many of the year's buzz films including American Honey, I Am Not A Witch , 45 Years, and The Selfish Giant (pictured below)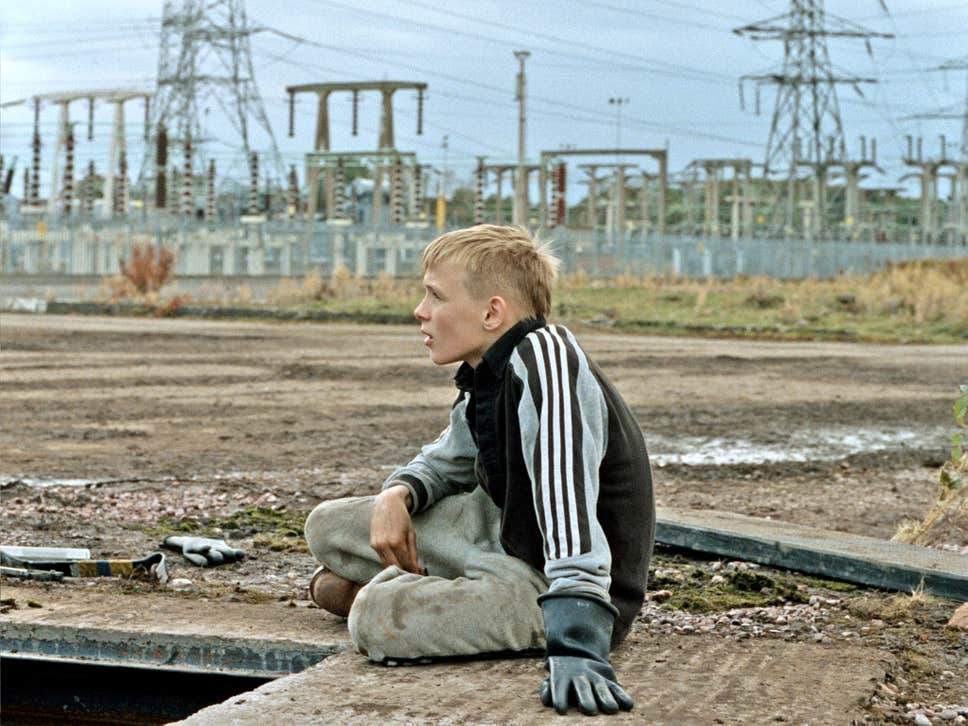 Our previous Producers on the Move are:
2019 - Emily Morgan
2017 - Chris Martin
2016 - Lucas Ochoa
2014 - Tristan Goligher
2013 - Andrea Cornwell
2012 - Tracy O'Riordan
2011 - Sam Haillay
2010 - Isabelle Stead
2009 - Adrian Sturges
2008 - Laura Hastings-Smith
2007 - Elaine Wickham
2006 - Ken Marshall
2005 - Gayle Griffiths
2003 - Stella Nwimo
2002 - Andreas Bajohra
2001 - Ildiko Kemény
2000 - Leslee Udwin