Charlie Swinbourne
Charlie Swinbourne is an award-winning filmmaker, writing and directing dramas, comedies and documentaries with a difference – they're made in sign language.

He is also a freelance journalist and scriptwriter. He grew up in a deaf family, and is partially deaf. As well as writing for The Guardian and BBC Online about deaf culture, he has written award-winning dramas performed in sign language and has contributed to TV and radio programmes. He is also the editor of online deaf news website The Limping Chicken.
What's your connection to the British Council?
I will be chairing a panel at All Inclusive, an event organised by British Council at the Edinburgh International Film Festival. Also in Edinburgh, I will be speaking at the Independent Cinema Office's Developing Your Film Festival course, again backed by the British Council.
What are you working on right now?
I've just made Deaf Funny, a two-part comedy sketch show about Deaf culture, in sign language. It features the hidden side of Deaf life, from sign names to Cowboy Interpreters and 'Deaf hugs' (which can be brutal) and characters like a really grumpy football manager. I'm hoping to make more episodes and I'm in discussions about that at the moment!
What originally turned you onto film?
This might sound strange, but I was on holiday in Australia in 1997 as a 15 year old and I bought a video of R.E.M.'s music videos, which I loved, and that got me thinking about film in a very different way. I started experimenting with our home video camera from then on, and watching all the films I possibly could.
What has been your career high so far?
It's making Deaf Funny. It was a big challenge with a lot of different characters and a lot of sketches to write! I've also been lucky enough to have several shorts such as The Kiss and Four Deaf Yorkshiremen become YouTube hits.
What was your first job in the film industry?
I worked in TV as a researcher on several magazine shows and youth documentaries for the BBC and Channel 4, they gave me a good grounding.
What is a key piece of advice you'd give to someone starting off in filmmaking?
There are so many lessons and I'm still learning. I think the biggest thing is to make sure you're making work you believe in, rather than what you think other people would like to see or be impressed by.
What is your favourite British film?
Trainspotting. I was just the right age for it (probably just under 18) when it came out and it blew me away. I really dislike the recent sequel! I also love Shane Meadows' films; TwentyFourSeven had a big impact on me around the same time.
If you could have directed/been involved with any film ever made, which one would it be?
It would have been The Godfather Part III so I could have tried to stop it being such a let-down (I wouldn't have let them kill off Tom Hagen).
What's the first film you remember seeing?
I grew up on watching Chitty Chitty Bang Bang, Annie, and numerous other musicals at my grandparents' house. The Snowman still makes me nostalgic for Christmases with the whole family around.
What's your favourite line from a film?
I've got a real weakness for silly madcap comedies, mainly those starring Leslie Nielsen. So I'd say these two lines: 'Surely you can't be serious." Reply: "I am serious. And don't call me Shirley."
Favourite screen kiss?
It has to be from The Godfather Part 2, with Michael Corleone kissing his brother Fredo (in a non-romantic way) and accusing him of betrayal.
Who's your favourite screen villain?
Begbie from Trainspotting stands out. He feels a bit real which makes him a lot more scary.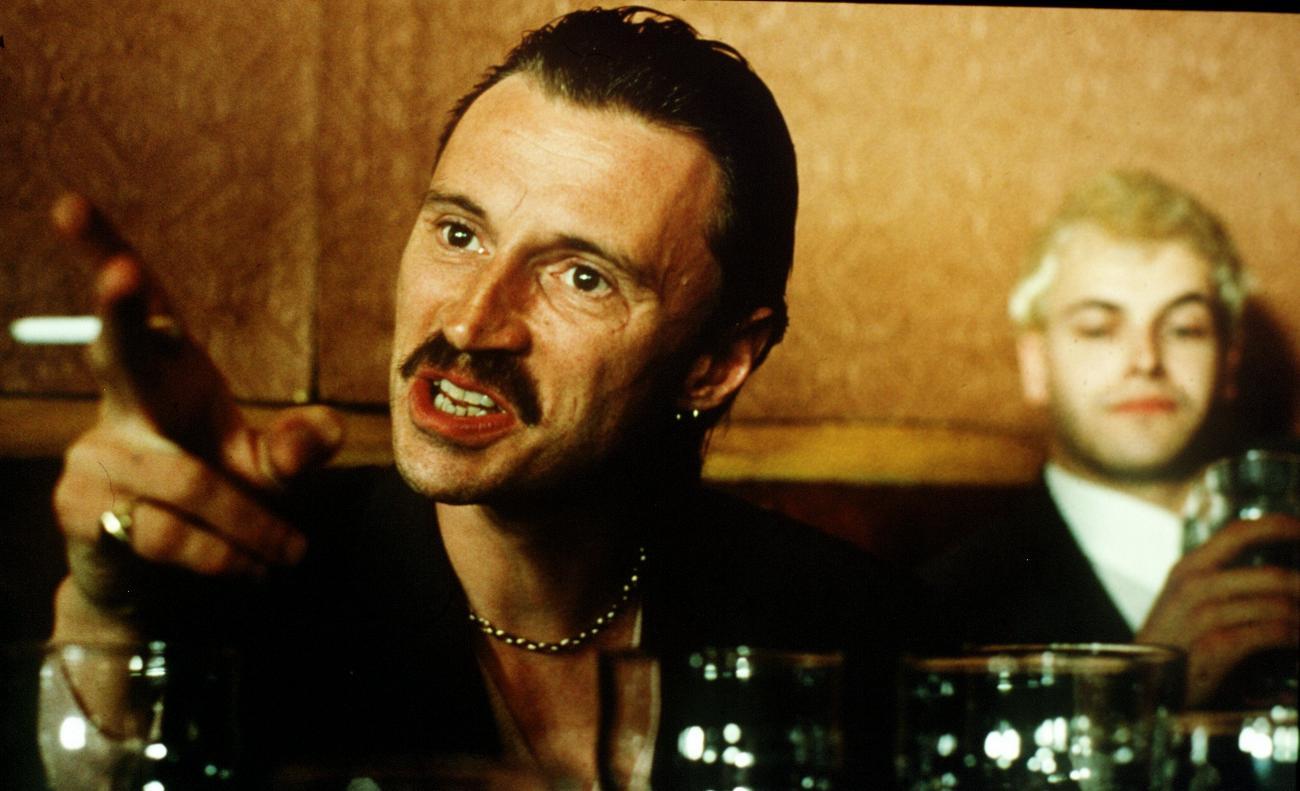 Who would play you in the film about your life?
I've no idea why anyone would think my life dramatic, but I'd say Seth Rogen is probably most similar physically (although far more funny than I am).
All Inclusive at EIFF, Sat 24 June, Novotel Edinburgh Centre 14:30-18:00
Are you a D/deaf or disabled filmmaker whose work isn't getting the platform it deserves? Are you a programmer keen to see more D/deaf and disabled voices in your programme? Join this lively inclusive discussion with leading D/deaf and disabled filmmakers, festival programmers and strategists for a series of conversations about what festival programmes and all filmmakers can do to get their films in front of audiences.