Jayisha Patel
Jayisha Patel launched her new VR project Notes To My Father at the Oculus House at the 2017 Sundance Film Festival, and also presented the work at the SXSW Film Festival in March.
Patel is a multi-award winning documentary maker based in London. Her short films have shown at prestigious festivals such as Berlin, Cannes, AFI Silverdocs and the New York Film Festival.
What's your connection to the British Council?
My connection to the British Council dates back to 2014 with my first short documentary, A Paradise. They were invaluable in their support of the film on its festival run and provided travel grants in order for me to be able to showcase the film at various film festivals such as the Berlinale and AFI Docs. They have supported my latest project, a VR experience called Notes to My Father, which was made as part of Oculus' VR for Good creative lab, which premiered recently at SXSW.
What/who originally turned you onto film?
I think that I come from so many cultures and have lived in so many places with different languages, that images are for me the universal visual language that speaks to all of those parts of me.
I spent a few formative months living deep in the Ecuadorian Amazon when I was younger. It was remote and the community I ended up living in had killed a logger three weeks before I had arrived for setting foot on their land. I wasn't interested in photography at the time – only in getting to know people, but took a cheap digital camera with me. I was worried that if I ever lost my memory, I would still have photos to remember the people who I had come to know there. I ended up forming close bonds with the people I was living with and took over a thousand photos. When I returned home a year later, a lot of people commented on the photos – they were not technically perfect but they captured emotion and intimacy and I realized that I perhaps had a skill to get close and access stories that people wanted to see but couldn't get access to by themselves.
What has been your career high so far?
Having my first short documentary A Paradise premiere at the Berlinale. I had made the film at film school in Cuba and was perhaps one of the hardest films I have made so far in terms of subject matter and having to confront myself as a filmmaker too for personal reasons. I remember everyone had left the film school for their summer holidays and I stayed on my own there in the middle of this farm with no internet locked in an edit cave for three more weeks to get the edit right. It eventually paid off and seeing people's reaction to the film and having viewers share their own stories of how the film made them reflect on their own personal narratives meant a lot to me.
Another was perhaps at Sundance this January where I was launching Notes To My Father. The director Jill Soloway (Transparent) -- who I am a huge fan of and admire deeply -- put on a VR headset and experienced the film out on a bench in the snow! That was beautiful to see.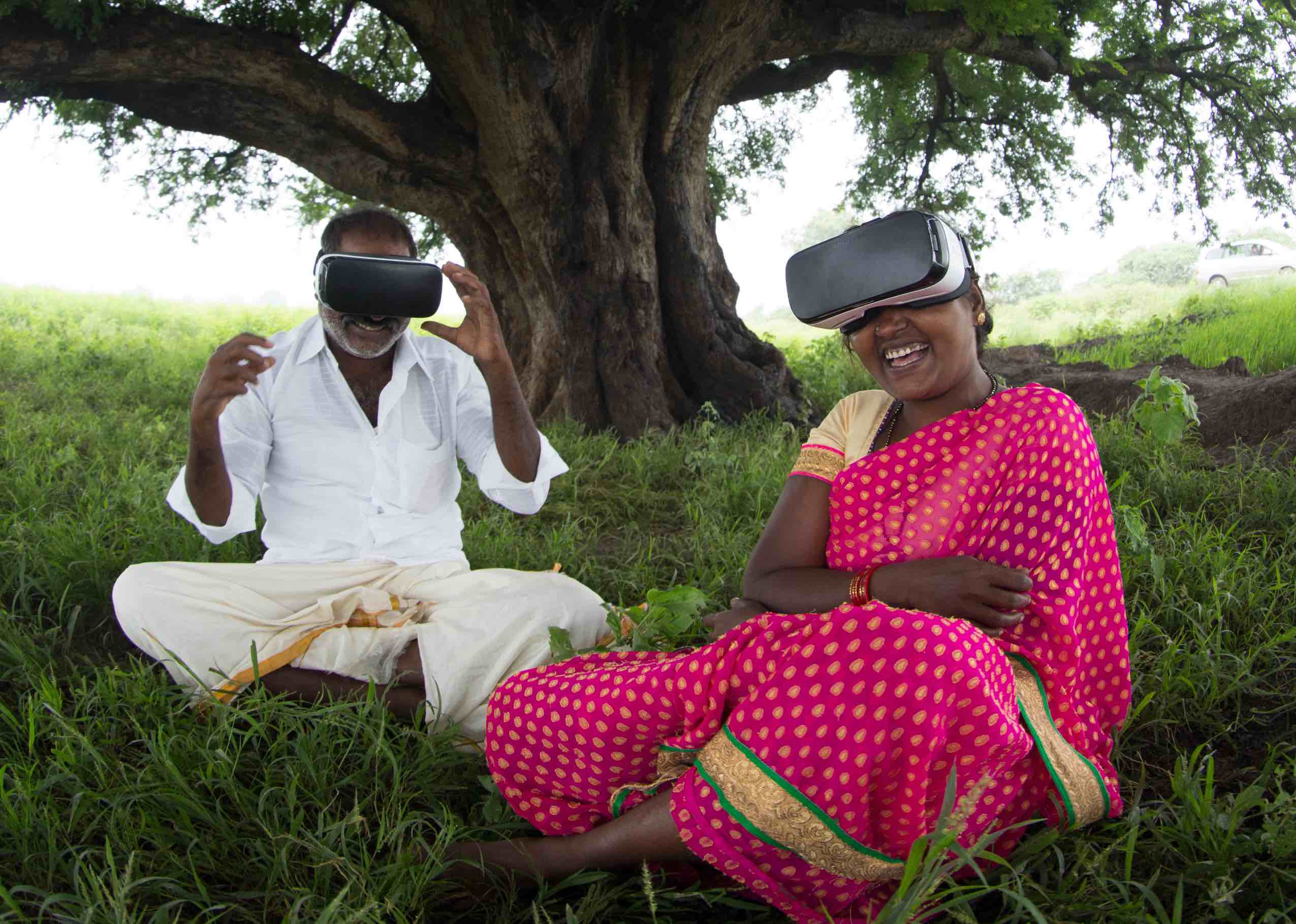 What was your first job in the film industry?
I worked as a sales distribution assistant for an interactive documentary production house in Paris, called narrative lead, with two amazingly inspiring women who taught me so much. I still reflect on their advice to this day and am deeply grateful for the experience they gave me.
What's a key piece of advice you'd give to someone starting off in filmmaking or VR?
Think poetically! Whether in traditional film or VR. That gives any piece of art longevity I think and enables a viewer to see different things within the story or experience each time they view it. But at the same time, don't think too much. Feel, be vulnerable and emotionally connect with what you are doing in the moment and that will translate into any medium. We can often get caught up in the technicalities of filmmaking and VR especially, but what viewers most connect with I think is authenticity and sincerity of the gaze with which the story is being told. I really think there are no rules…apart from I'd say, doing things from the heart and having a reason for doing them. The reason for doing something helps when you inevitably lose your way in the process. And grit. Bucket loads of grit.
What is your favorite British VR project?
My favourite British VR experience would be Simon by James Hedley. Some of the best VR cinematography I've seen and the story was told with a deeply respectful gaze. It was simple yet deeply moving.
What was the first VR project you remember seeing?
The first time I saw VR was a couple of years ago at Sheffield Doc/Fest when Gabo Arora showed me his VR film Clouds Over Sidra. It was quite a powerful turning point for me. Suddenly I wondered what I'd been doing all this time! I think I realized some of the stories I wanted to tell were sometimes so far removed from a Western audience that they could be easier to tell and connect to through a medium such as VR. Gabo has been since been an important mentor for me whose work and vision I respect immensely. As executive producer of Notes to My Father, his contribution to the film has been invaluable.
Find out more about Jayisha at jayishapatel.com.