Ayo Akingbade
We talk New York, watermelons and Freaky Friday with the artist and filmmaker, whose latest short, A is for Artist, is screening at the BFI London Film Festival.
Ayo Akingbade: 'Grace Jones is the embodiment of liberation – how she dresses, moves and speaks'
Please could you introduce yourself and describe what you do?
I am a British Nigerian artist and filmmaker living ferociously in London.
What's your connection to the British Council? Any possible future collaborations in the pipeline?
My connection with the British Council began when I was supported to go to Germany to attend Oberhausen Short Film Festival for my film Tower XYZ (2016) which ended up winning a Special Mention Award by the International Jury. I have been supported twice since then to Russia and New York.
What are you working on right now?
A new film called Dear Babylon which should be finished next year. I start at the Royal Academy Schools in October which I am pretty much looking forward to.
What/who originally turned you on to film?
I would say initially Spike Lee but Ousmane Sembène, Souleymane Cissé, Safi Faye and Steve McQueen brought it home.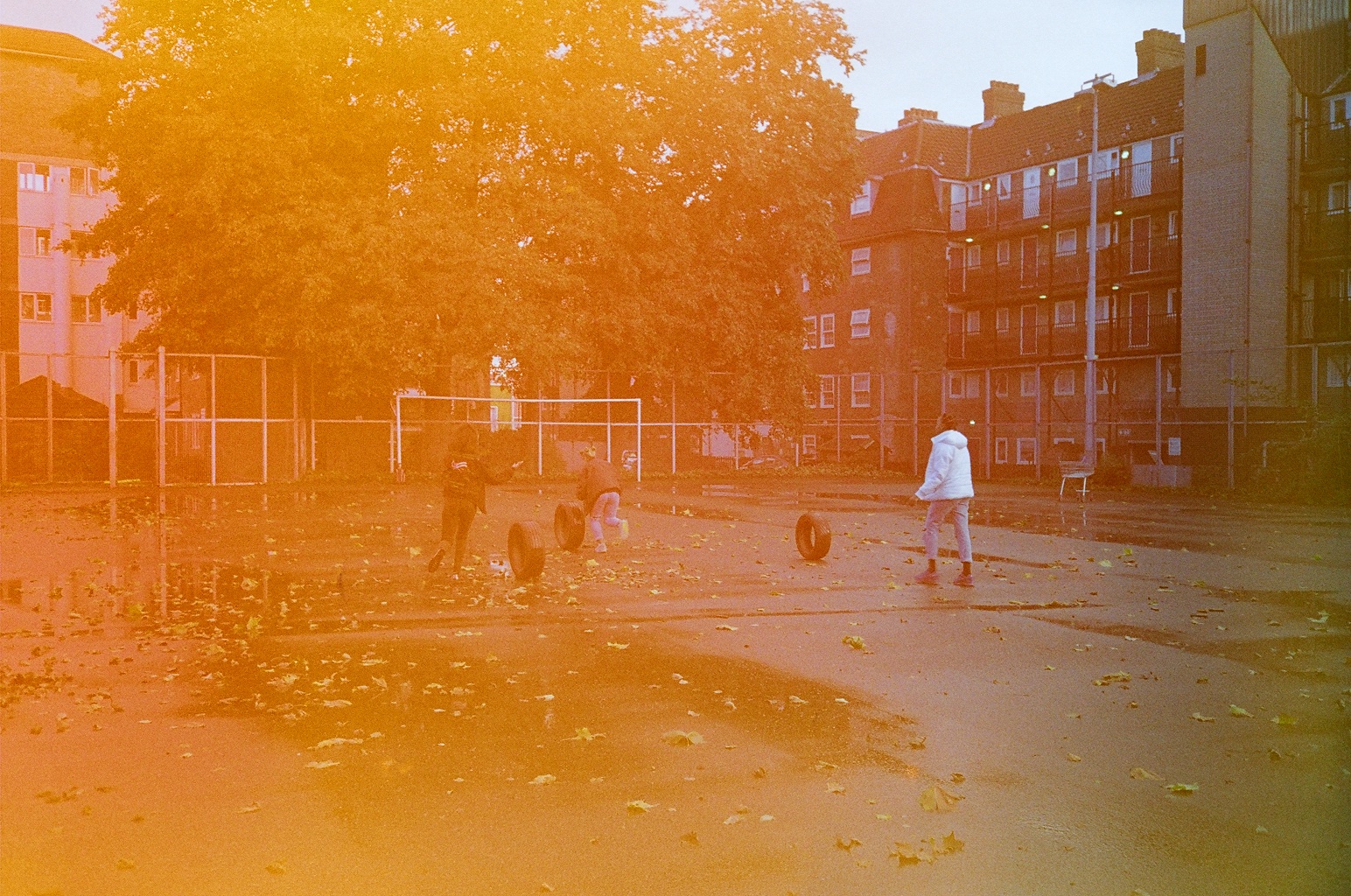 Tower XYZ
What has been your career high so far?
I don't think I have an easy answer because so far there has been many highlights and I started not too long ago. But what really sticks on my mind is going to America for New York Film Festival. That was a definitive moment for me because if you know me well, you are aware of the obsession I have with New York since I was a child. So to be invited because of Tower XYZ, which was commissioned by Chisenhale Gallery and ICA was such an honour. It played in a great programme called 'Urban Rhapsodies' alongside renowned artists. Also, meeting the iconic Claire Denis after a roundtable discussion at the festival and asking about an email letter I wrote her (which she never received) was hilarious - her response was priceless. Recently, assisting Remi Weekes on his first feature His House was an epic opportunity, Remi is really cool.
What was your first job in the film industry?
I started out as a runner for an artist called Jem Goulding.
If I knew then what I know now…(a key piece of advice you'd give to someone starting off in filmmaking)
No fear, no die!
What is your favourite British film? Why?
I have so many, I am a cinefile which means I eat films for dinner. High Hopes (1989) by Mike Leigh deserves a mention because it's a film I have always been interested to see and make. I guess my present focus on social housing is similar to the themes explored in the film. Burning An Illusion (1981) by Menelik Shabazz is so amazing. The portrayal of London in the late 70s, early 80s was so insightful. It was the only second black British feature film released at the time. I recommend the film to strong females and also to grasp how complex the ideology of love is. Cassie McFarlane's acting and the art direction is high class. The film was shot entirely on 16mm and partly at Trellick Tower. Finally, Two Years at Sea (2012) by Ben Rivers because it is very unique and the starring man has a cool cat.
If you could have directed/been involved with any film ever made, which one would it be? Why?
Golden Eighties (1986) by Chantal Akerman and Occidental (2017) by Neïl Beloufa because their both kooky, hilarious and stayed on my mind for a while after watching.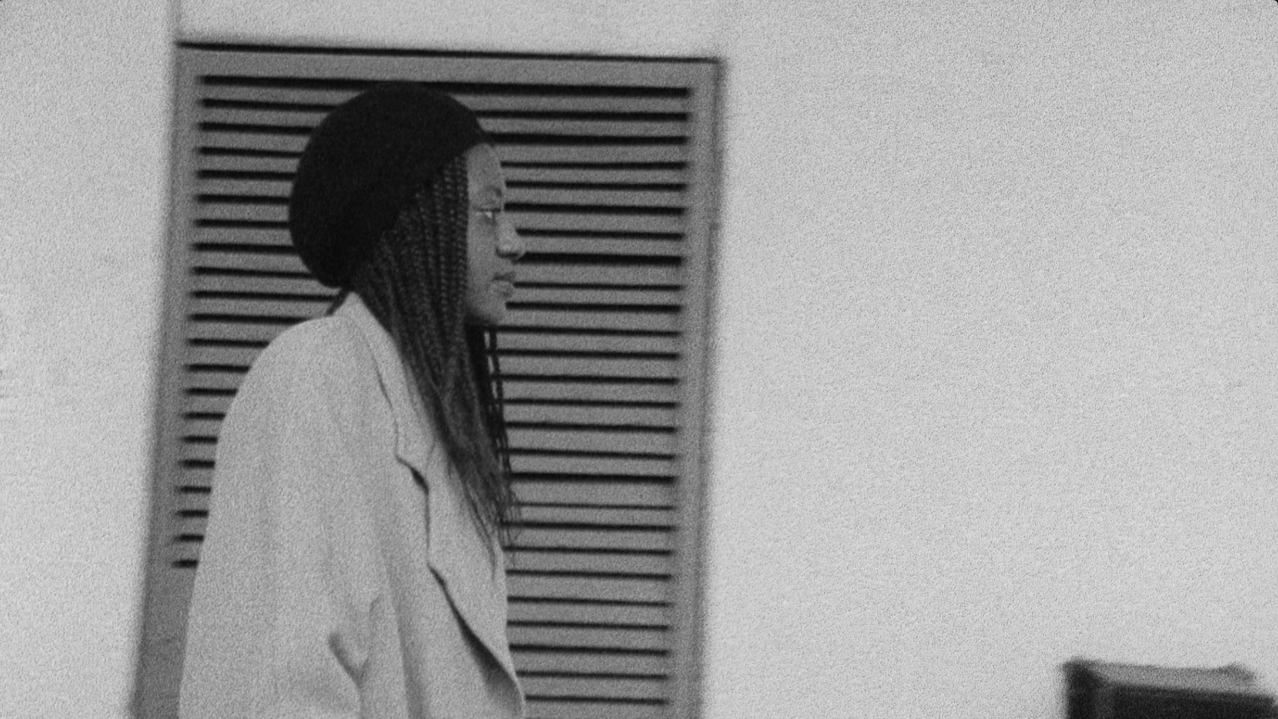 A is for Artist
What's the first film you remember seeing? What was so memorable about it?
Freaky Friday (2003) is the first film I saw in the cinema with my siblings. I can even remember the bus ride and being so excited. It is probably the first film I had on DVD.
What's your favourite line or scene from a film? Why?
"A lettuce is a friend" said by the lead actress Marie Rivière in Eric Rohmer's Green Ray (1986). It is a funny line because they were talking about eating meat and she was raving about eating healthy and being a vegetarian. One of my favourite scenes is in Rossellini's classic film Stromboli (1950) when Ingrid Bergman wakes up on the volcano, there is beautiful transition whilst flute music plays and she smiles. Very piercing, very meditative.
Favourite screen kiss? Why?
The watermelon slap in Black Orpheus (1959) between Chico (Waldemar De Souza) and Serafina (Léa Garcia). It's technically not a kiss, but it looked and felt like it was.
Who's your favourite screen hero and/or villain? Why?
Grace Jones in A View To Kill (1985) because she is the embodiment of liberation; how she dresses, moves and speaks.
Who would play you in the film about your life? Why?
Someone tall, black, cerebral. I'd like to think I have some shared qualities.