Dionne Walker
One of the UK's up-and-coming producers talks about her recent British Council-supported trip to the Shanghai International Film Festival.
Dionne Walker: 'I've been interested in cinema as long as I've known myself.' Photo: BAFTA/Grainne Quinlan
What's your connection to the British Council? Any possible future collaborations in the pipeline?
British Council partnered with BAFTA to support my recent trip to Shanghai in China, which provided a wonderful opportunity to meet talented producers, filmmakers and other creatives wishing to work between China, Asia and the West. Shanghai International Film Festival events facilitated a direct exchange which has widened my production networks. In terms of developing and supporting work from the region you need to understand its people and culture, this trip went far to introduce me and fellow emerging talent Sarah Quintrell. The BAFTA team on the ground facilitated a programme of events that allowed us to immerse into Shanghai culture, through cinema, cuisine, the metro, its iconic buildings, the river, the museums, its gardens and shopping streets.
Our itinerary, curated by Claire and Jan at BAFTA, went smoothly for the most part, though there were times we were challenged by the rain and by hailing taxis. I don't mean taxis were falling from the sky while it rained, but that would be a good scene from Plum Season the short film I would make about my stay in Shanghai.
I would like to collaborate with British Council. I'd like to work on a joined-up concept that reflects "ethnic/others at home and in the diaspora" with colleagues in the Americas, India, China/Asia and Africa. This could be a film and/or an alternative media concept, perhaps working with emerging talents from Education First. I think such a project would keep the British Council ahead of the curve.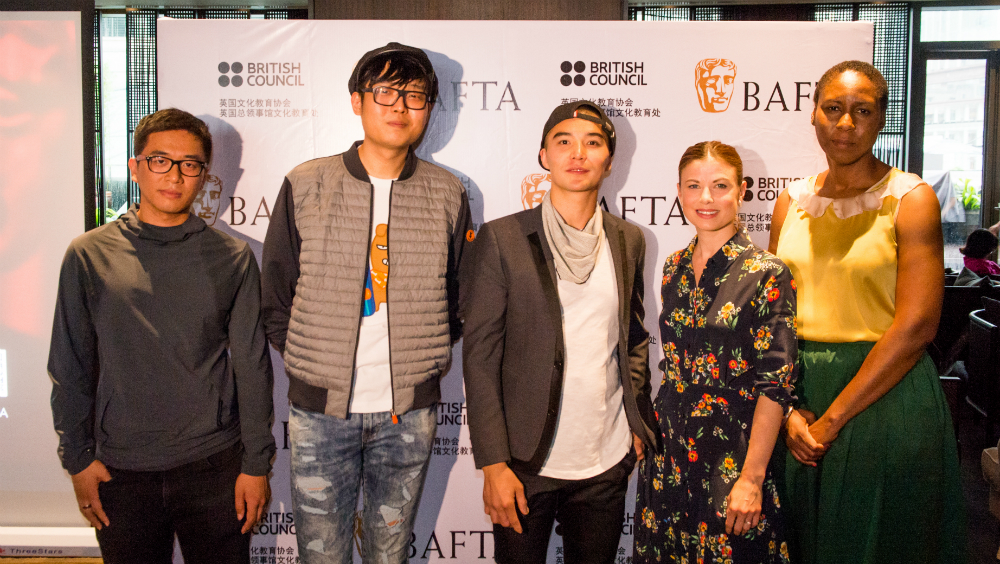 Dionne with Wen Ren, Sky Wang, Ludi Lin and Sarah Quintrell at the Shanghai International Film Festival. Photo: BAFTA/Grainne Quinlan
What are you working on right now?
As a producer I'm attached to a few projects. As a filmmaker, I'm developing Invisible Woman 2.0 which is about migrant women powering through their adversities in extraordinary ways. And Regent's & Vicky, a series of vignettes that will reflect a slice of twenty-first century multicultural living in London by an industrial waterway. I'm developing this with writers and co-directors.
What originally turned you on to film?
I've been interested in cinema as long as I've known myself – in my childhood to teenage years, my introduction came through discussions with my siblings in our TV room and via blockbuster films such as The Harder They Come, Jaws, Grease, ET, and Ghostbusters. I developed my taste for auteur stylisation not through cinema but via early music videos such as Michael Jackson's Thriller and Janet Jackson's Control. Then came Purple Rain, the film that bridged the gap.
Purple Rain was very odd and left-field, like an extension of Prince whom I was a fan of from the days he wore an afro. I regarded Purple Rain as a piece of arthouse cinema – I watched it a million times on my first trip to Miami, Florida from Kingston, Jamaica. Later on, I immersed myself in black cinema: I made a point to watch every black film that was released in the 80s and 90s, including Do the Right Thing, Menace to Society, New Jack City, Another Girl on the IRT, Baby Mother and Young Soul Rebels, through Black Triangle and Nubian Tales film clubs.
I got into what was considered world or foreign cinema via Screen on the Green, which was located at the end of the row of flats in Angel, Islington where I lived. That's where I saw Amelie, Y Tu Mama También, Pulp Fiction, Central Station, Abouna, Crouching Tiger, Hidden Dragon and City of God, among other films. I would also frequent the ICA, Renoir, Curzon Soho, Prince Charles Cinema and BFI Southbank, and expanded my taste into European and African cinema.
What has been your career high so far?
It's happening now, the projects I'm currently developing. In terms of pomp and ceremony, it was really nice to win the Screen Nation and Chelsea Film Festival award for best documentary for The Hard Stop; and naturally it was super fabulous to be nominated for a BAFTA and BIFA for that film too.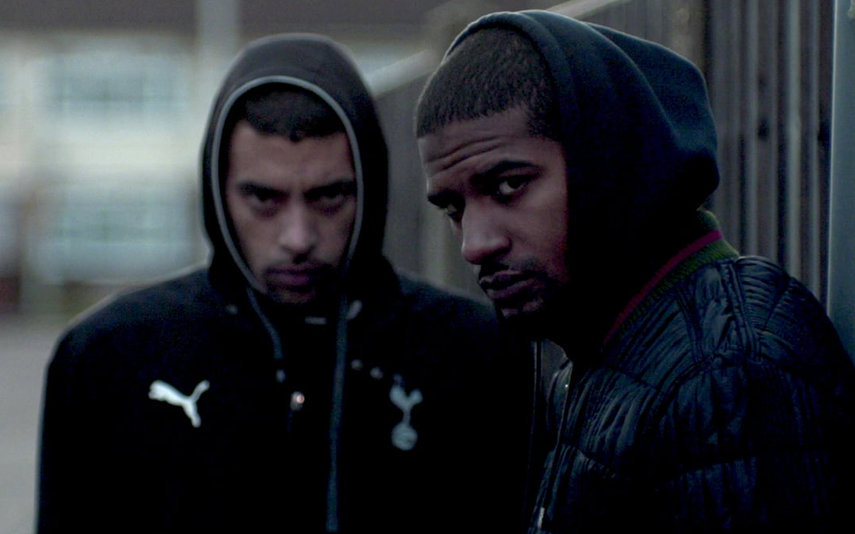 The Hard Stop, which Dionne produced
What was your first job in the film industry?
How do you define film industry? Even though I was an art foundation student, and there were film and journalism modules as part of my degree programme, it was working as a Camden council film liaison officer that brought me knowledge of the film industry. I would observe directors on set of some huge films including Harry Potter, The Saint, The Mummy Returns and Eyes Wide Shut.
Also, as an independent programme curator for the British Museum, Salon des Afros, the Solar Cinema that was installed in the biggest green fair in Regent's Park, and the inaugural Camden Film Festival, I came to understand the industry through curation.
What key piece of advice would you give to someone starting off in filmmaking?
Push to be credited for your creative efforts, also store all your footage, store it safe. There is a promo that is very much like a short film I conceptualised and it was released in the cinema. It was about getting young people to vote and included the garage band More Fire Crew. The can is now missing and I would very much like to use that footage today.
What is your favorite British film?
In terms of epic films, that would be The English Patient: beautiful story, with some of my favourite British stars, and it's directed by Anthony Minghella whom I met, and assisted on his final film Breaking and Entering. More films that feature high up on my list are: Hunger (I fell for Michael Fassbender), Eyes Wide Shut, My Summer of Love, American Honey, Sliding Doors and Bridget Jones's Diary.
If you could have directed/been involved with any film ever made, which one would it be?
Dirty Pretty Things and She a Chinese because they process otherness. They're multicultural and honest.
What's the first film you remember seeing? What was so memorable about it?
Jaws. It appeared to be authentic, especially if you note that I was living in Jamaica then and surrounded by beaches. It was very scary.
What's your favorite line or scene from a film?
"Remember, Red... hope is a good thing. Maybe the best of things, and no good thing ever dies," from The Shawshank Redemption. I've spent a lifetime living in hope. It's a good thing.
What's your favourite screen kiss?
Prince and Apollonia, I think it's because I watched Purple Rain when I was a novice to kissing, so it resonated for many reasons.
Who are your favourite screen hero and villain?
I need two: recently Idris, but for a long time Denzel, as hero and villain. I have watched him a lot and he has really grown as an actor from the days of Carbon Copy, A Soldier's Story and on St Elsewhere, to Hurricane, The Manchurian Candidate and Malcolm X. His acting in Flight was special, whether you liked the story or not.
There are also female heroines that I like, and would be keen to direct, such as Angela Bassett, Scarlett Johansson, Letitia Wright and Cush Jumbo, but my first instinct is to think of a male hero – either I have a daddy complex or on screen, I'm after the type I fancy. I reckon it's combination of the two!
I should also add here that I used to idolise Pierce Brosnan on Remington Steele. When I met him in person, it was great to see that he was the most down-to-earth person in real life. And so was Robert De Niro – I met him on the set of his directorial debut and he was so gracious.
Who would play you in the film about your life?
Between Letitia Wright, Karidja Touré and Shantol Jackson – she is of African-Jamaican heritage like me, and is proving herself as an emerging talent to watch.