Jodie Azhar
Lead technical artist at game development studio Creative Assembly discusses her work and the games that have influenced her.
Jodie Azhar: 'I cried at the end of Final Fantasy IX'
What's your connection to the British Council? Any possible future collaborations in the pipeline?
I'm one of the featured game developers in the Ensemble exhibition, which highlights the work of game creatives from BAME (Black, Asian, Minority Ethnic) backgrounds. The British Council is supporting the exhibition, which will be on display at Victoria House, London on the 9 and 10 of April as part of the London Games Festival.
I'd love to see more collaborations between the British Council and the games industry in the future as games are a brilliant medium for exploring narratives, learning, culture and play through interactive experiences that are accessible to increasingly larger audiences across the world.
What are you working on right now?
I lead the technical art team working on all Total War games at the award-winning game development studio Creative Assembly, so right now I'm working on several games, primarily our next major historical game Total War: Three Kingdoms; our multiplayer online battle arena (MOBA) game Total War: Arena, which is in open beta; and our next game release Thrones of Britannia, due out at the beginning of May. I also support our downloadable content and future project teams.
That probably sounds like a lot, but most of the work I do looks at ways of improving pipelines and art quality in ways that can be shared across all of these projects. So while each game team focuses on making the best game experience, my team and I look at way sof improving the visual quality in a way that has a wide and long-lasting effect.
Who or what turned you on to games?
I've been playing video games since I was young. My dad worked in computer hardware so we've always had a PC in the house and I've been playing games since I was old enough to use it. Though having three sisters meant we'd each have to take turns playing on it or play together.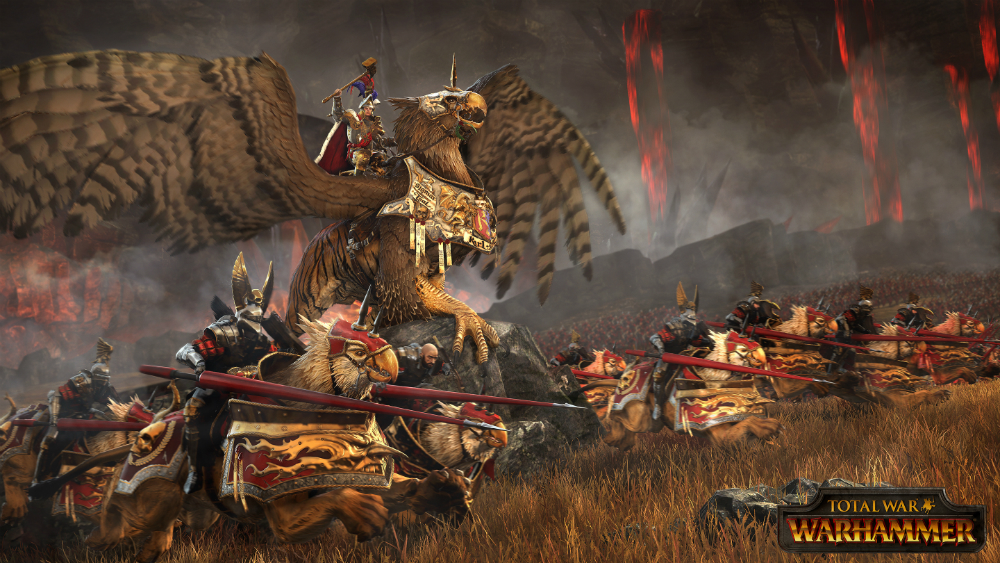 Total War: WARHAMMER
What has been your career high so far?
In 2016 I was selected as one of BAFTA's Breakthrough Brits which is an initiative that showcases and supports creative talent in film, television and games. The mentorship and guidance provided has really helped me gain confidence in what I do and push myself even further.
What was your first job in the games industry?
I started in the games industry as an animator. I worked on hand-keyed and motion capture character animation for games for children. During that time I found out how valuable my combination of technical and artistic skills were, so after a year as an animator I moved into working in technical art roles where I get to support artists realising their vision for the games we make.
What is a key piece of advice you'd give to someone starting off in the games industry?
Ask questions and find out what other people's jobs involve: other people on your team, those on different teams in your studio, or people at different companies. Roles in game development can often be very specialised within art, programming, design, audio,writing, production and QA, and each department doesn't always know what the others do day to day or what their skills are. But making games is a team effort and understanding what someone's job involves or getting to know their workflow a bit better can help you come up with ideas or make decisions.
What is your favourite British game?
There are so many great British games and it really depends on my mood as to what I want to play. I think the Populous god games and Caesar city builders still have a lot of replayability for me even years after they were first developed.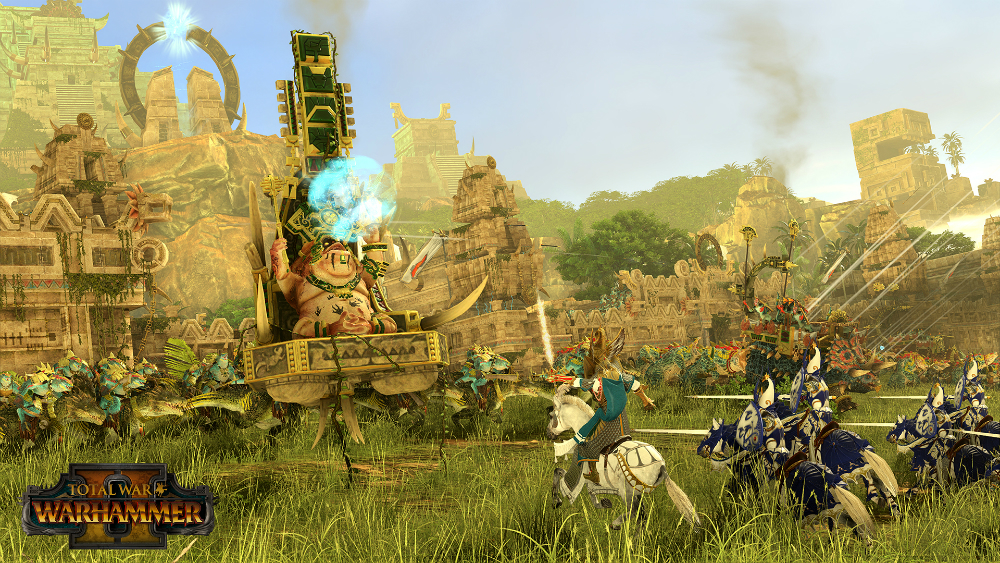 Total War: WARHAMMER II
What's the first game you remember playing?
I don't remember exactly what the first game I played was, but the earliest stand-out game for me was Day of the Tentacle. It's a point and click adventure and I remember playing it with my mum and older sister, all sitting around the PC solving the puzzles together. The game has a really great sense of humour and there are lots of silly moments in it. Playing it again recently I remembered the solutions to most of the puzzles.
Who's your favourite character from a game?
It's tough to pick one. I love characters who evolve throughout playing the game and have to make difficult choices, or where the player's perception of them changes through the game experience. Tifa Lockhart from Final Fantasy VII and 2B from Nier: Automata are both characters who care deeply for other characters in their games but their complexity is only revealed as their stories progress.
What's your favourite piece of music from a game?
I love the work of Nobuo Uematsu and one of his standout pieces for me is Melodies of Life from Final Fantasy IX. Several mixes of the track are used throughout the game but the full version is played at the end where it transitions from another track called Behind the Door. I remember crying at the end of the game because the scene had such a build-up of emotion and part of that experience was tied-in with the audio. Hearing that track still makes me recall the end game sequence and the feelings that came with it.
What film do you think would make a good game or vice versa?
While there are good video game movies and good video games of films, the best of each comes when you take advantage of what the medium does best. Games are great at making an interactive experience where the player can feel closer to a character or story by being in control, and each player may not have the same experience. Films allow the creators to tell a much more focused narrative where they have more control of pacing and can fine-tune every camera shot and element on screen to tell their story. I think the ideas in the film Inception could make for a really interesting game, but I think you'd have to write a game based on the concept and not the story in order for it to play well.