Elizabeth Hobbs
Meet the east London experimental animator, who was the subject of a retrospective at the 2018 Edinburgh Film Festival, where we support the McLaren Animation Award.
Elizabeth Hobbs: 'The first animated film I saw was Mr Benn'
What's your connection to the British Council?
I've been very lucky to have been able to travel to some of the festivals that have screened my films over the years with support from the British Council Travel Grant Fund.
What are you working on right now?
I've just finished a film called I'm OK, which is an experimental animation inspired by the life and art of Austrian Expressionist artist Oskar Kokoschka. It's a co-production with Animate Projects and the National Film Board of Canada. I'm also in the middle of a production called The Flounder, with Animate Projects and Klangforum Wien, due to be completed early in 2019.
My films are created under the rostrum camera, and I like to use many different techniques and materials: ink on bathroom tiles, typewriters, watercolour on paper, butterfly prints and rubber stamps. The films are experimental but I also like to use a strong narrative, and they are often based on unusual and overlooked historical stories and figures.
Who originally turned you on to animation?
My friend Scott Ward, who was the animation programmer at the Edinburgh International Film Festival. He was the one who set me up with the right equipment in 1998 when I was making the transition from printmaking to animation.
What has been your career high so far?
There are two. In 2009, I was awarded a two-month residency by the Tricky Women Film Festival in Vienna, which gave me and my partner the chance to make work, and be tourists and parents all at once. The second was a mini restrospective at the Westside Cinema in Stromness, Orkney in 2015.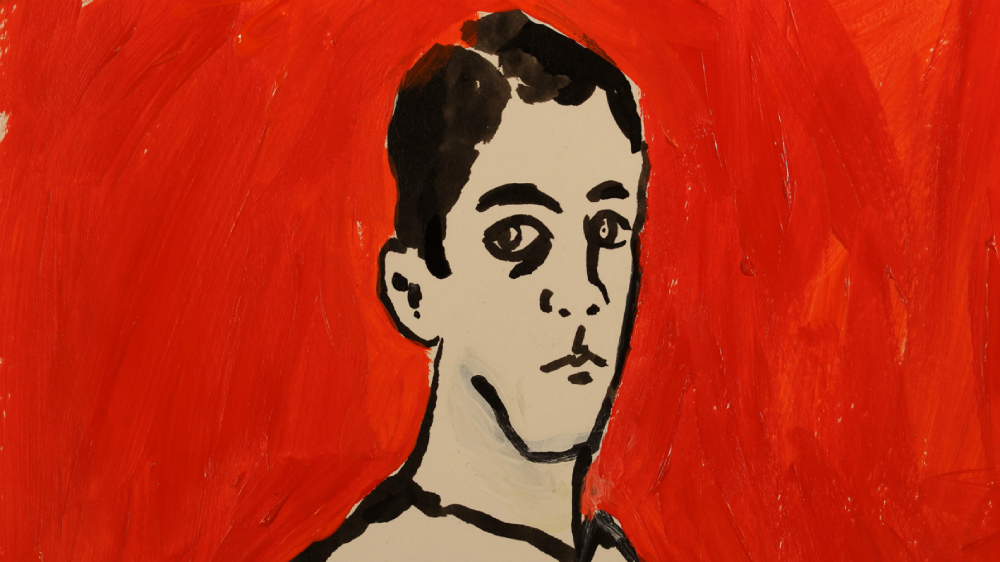 I'm OK
What was your first job in the film industry?
My first commission was The Emperor, which was for AnimateTV, funded by Channel 4 and The Arts Council.
What key piece of advice would you give to someone starting off in animation?
I think it's important to find a way to keep your own practice going, even if it's just a little bit every week, or a few days a month.
What is your favourite British animation?
There are so many to chose from, I have a very long list which is expanding all the time. My long term favourite is Colour Box by Len Lye (1935) but I'm presently enjoying Ubu by Geoff Dunbar (1978). I like it because the sound and image are so extremely wild, it makes your eyes pop out.
If you could have directed any film ever made, which one would it be?
I would love to have made a film as clear and clever as Robert Breer's Mount Fuji (1974).
What's the first film you remember seeing? What was so memorable about it?
Star Wars (1977). I remember it because it was so terrifying!
What's the first animated film you remember seeing?
Mr Benn.
What's your favourite line or scene from a film?
I love the last scene from The Hedgehog in the Fog by Yuri Norstein. The hedgehog finally finds the bear at last and the bear admonishes the hedgehog for frightening him. They drink tea next to a fire made with juniper twigs. It's so beautifully animated and voiced.
Who would play you in the film about your life?
In a dream world it would definitely be Joyce Grenfell!
Find out more about Elizabeth Hobbs and her work at her website.