Charlotte Regan
The Hackney-born writer-director took her film Dodgy Dave to the 2018 Toronto International Film Festival with our help, and took time out to answer our probing questionnaire.
Charlotte Regan: 'Running about filming your mates is a pretty cool job'
What's your connection to the British Council?
The British Council are absolute legends! I honestly would not have been able to afford to go to any of the festivals without them. They helped out with my first time at the Toronto International Film Festival with Standby – I had no clue what a film festival was, and having already spent my salary on the film itself, there was no way I would have been able to afford to go out there. It sounds dramatic but that trip was properly career-changing, both in the people I met and just being introduced to the world of film festivals and short films.
What are you working on right now?
I have just finished a new short, My Boy, produced by Theo Barrowclough at DMC, and I'm working on writing a feature at the mo. As well as doing some short-form work with production company Knucklehead.
What or who originally turned you on to film?
I don't really know, to be honest! My nan would always watch old movies but I wouldn't say I was mad into them. I'd watch them because she liked it when I sat with her but she chatted through 90 per cent of the film, so I can't say I caught any stories. I started directing (well, waving a camera about in a panic) music videos for my mates when I was 15 – no- and low-budget stuff. I loved the process of putting forward ideas and working out as a team how we were going to achieve something with so little money.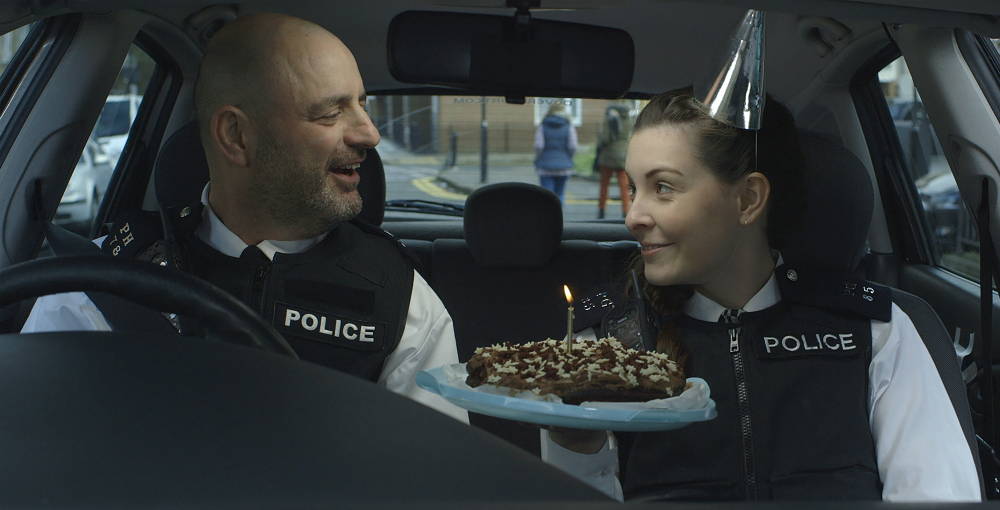 Standby
What has been your career high so far?
It's cheesy but it's every time I get to watch an incredible actor performing lines I've written. Just getting the chance to direct and work with those actors. Neil Maskell has always been one of my favourite actors so getting to work with him on two shorts was amazing. The short I did recently, My Boy, was with Sam Spruell who is such a great actor and someone I'd always wanted to work with, so that was another big highlight.
What was your first job in the film industry?
I don't know if it would be considered a job, but it was probably the music-video directing. For a 15-year-old, running about filming your mates is a pretty cool job.
What key piece of advice would you give to someone starting off in filmmaking?
People always used to say "find your team as soon as you can" and I didn't realise how much that mattered until recently. The films aren't anything without your DP, your sound designer, your editor, your producer. The sooner you find people who have similar creative taste and you have a level of trust with where you can be honest, then the projects just elevate beyond what you'd expect. The films are made by every single person involved.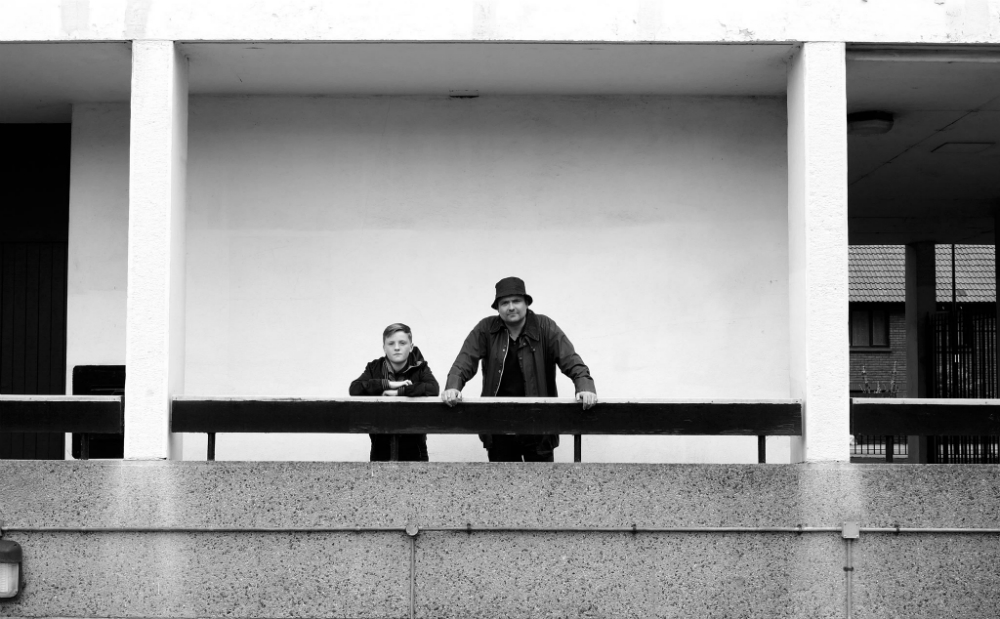 Dodgy Dave
What is your favourite British film?
I really love The Selfish Giant. I thought it was gritty and beautifully made and reminded me of growing up.
If you could have directed any film ever made, which one would it be?
Lord of the Rings! It looked like the best adventure in the world. Whenever I'm feeling uninspired or lacking motivation I rewatch the hours and hours of behind-the-scenes footage on all the Lord of the Rings films (I kind of prefer the BTS to the actual films) and always think it looked so fun.
What's the first film you remember seeing?
I really don't remember many films or the kind of impact they had. I was more into music videos as I had so many mates who were great rappers. I remember seeing When I'm Ere and Badman by Roll Deep when I was young and thinking I wanted to make something like that. I think there is something about the natural style of those old-school music videos that people are forever trying to capture in films but struggle to. A load of mates hanging about, mostly playing themselves. There is something so authentic when you watch those old videos.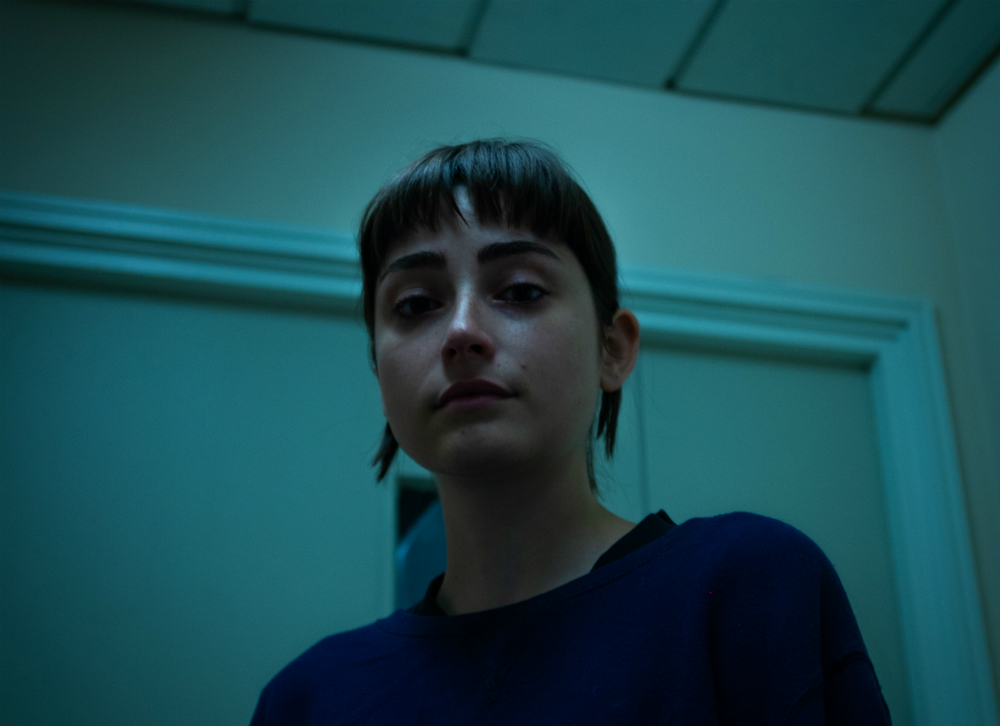 My Boy
What's your favourite line or scene from a film?
I'm not sure I'd say it's my favourite line, but a moment I always loved in The Departed was one of Jack Nicholson's opening lines: "When I was your age they would say we can become cops, or criminals. Today, what I'm saying to you is this: when you're facing a loaded gun, what's the difference?" It was an epic opening.
Favourite screen kiss?
The Luke and Lorelai kiss in Gilmore Girls. I was really invested in their lives by that point. I still rewatch the series when I'm feeling down.
Who's your favourite screen hero and villain?
Does Thomas Shelby from Peaky Blinders count as a hero? I suppose he's the hero of his family... sometimes. I'm a bit Peaky Blinders-obsessed at the minute. For villain, probably any Javier Bardem villain.
Who would play you in the film about your life? Why?
Neil or Sam, I hope! My favourite actors ever. Not sure what would be going on in that film, just me chatting to my nan every day and making loads of cups of tea for her and her mates. Pretty dull stuff, not really the role of a lifetime.
Visit Charlotte's website to find out more about her work.
Charlotte has been supported to present her work at various Film Festivals by applying for one of our Travel Grants - more details here.